Medical Reference Guides:
We offer a variety of customization options for our pocket reference books - you can customize your own book in real-time on our site or you can work with us to create an entirely unique custom book for your entire hospital, program or student group!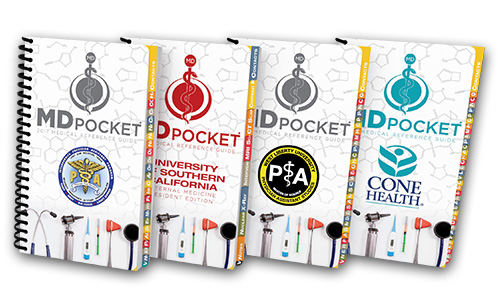 Clipboard Customization:
We can set up your clipboards in any manner you can imagine. We offer text and logo laser engravings as well as custom colors and clip options. If you need a unique medical clipboard, we can work with you to design a new reference label as well!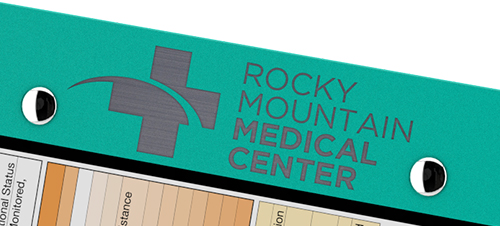 Pocket Medical References:
Create a pocket reference with us! Any of our Rapid IDs, pocket cards or other references can be customized for your needs or we can even work with you to create an entirely new reference.

Email us at info@mdpocket.com or call us at 888-701-3874 to discuss how we can create a medical reference perfect for you!

Minimum order quantities required in some cases. Institution logo use must be approved. Call for more information and policies.